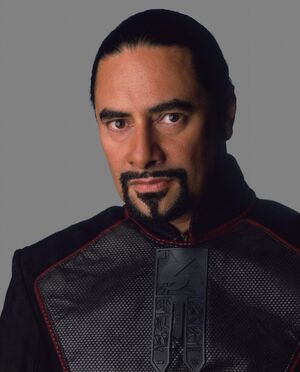 Peacekeepers are a militaristic organization on Farscape. Originally set up as a law enforcement agency, by the series' start, they have degenerated into a mercenary force. The organization is made up almost entirely of Sebaceans, but also includes the halfbreed Scorpius. Aeryn Sun is a former Peacekeeper turned renegade. They frequently capture Leviathans, or living ships and their pilots, and use them as troop or prisoner transports; Moya and Pilot were captives for many years.
External links
Community content is available under
CC-BY-SA
unless otherwise noted.