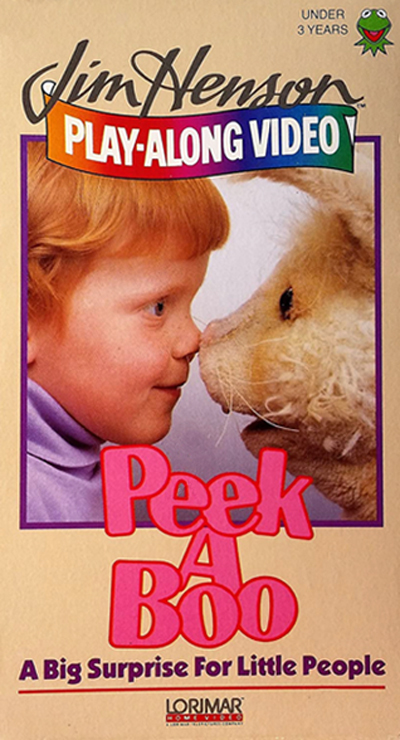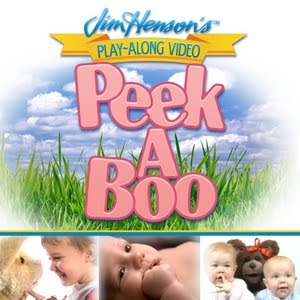 Peek-A-Boo: A Big Surprise for Little People is a title in the 1988 Play-Along Video series. This video is designed for children under 3 years old, offering bright images, puppets, music and surprising sounds to stimulate young viewers.
The video was released on digital download via several vendors in 2013.
Notes
In one segment where the kids are pulling rope with toys tied to it, the toys were reused from The Christmas Toy including a cameo of the toy telephone, Ding-a-ling.
Credits
Puppeteers: Kevin Clash, Camille Bonora, David Rudman
Child Talent: Howard E. Brown, Riley Buchholz, Jasmin Lolita Coello, Jillian Eckert, Lena Zed Ellentuck, Brianna Field, Mara Gabriel, David Gumpel Jr, Rebecca Hodges, Sophia McMaster, Benjamin Miller, Laura Miller, Elizabeth Mooney, Zoe Morozko, Max Okada Needham, Lila Claire Neman, Kayie Olsen, Douglas Rubenstein, Celecia Likia Tate, Tommy Taxter, Luke Tekverk, Tara Termine, Marco Valenza, Carrie Wilder, Bryce Houser Winant
Written, Directed and Edited by David Gumpel
Produced by Mary Ann Cleary and Ritamarie Peruggi
Set Designer: Lyndon Mosse
Music by John Van Eps and Peter Wood
Music Consultant: Phil Ramone
Puppet Workshop: Rollin Krewson
Costumes: Calista Hendrickson
Executive Producer: Jim Henson
Characters
Bunny, Bear, Penguins