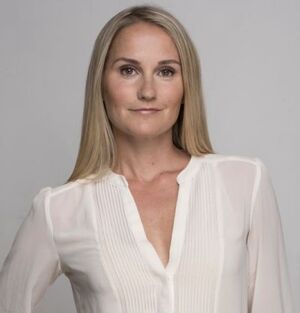 Peggy Vrijens (b. 1976) is a Dutch voice actress who dubs Abby Cadabby on Sesamstraat.
As a voice actress, Vrijens has dubbed Joy in Inside Out, Bessie Higgenbottom on The Mighty B!, Jen on 6Teen, Tecna on Winx Club, and various characters on The Wonder Pets. Live action dubbing includes Anne Hathaway in Alice in Wonderland and Challen Cates on Big Time Rush.
Vrijens is active on stage and on-camera in Dutch film and television, including the movies Snowfever and Joyride and a 2012 guest appearance on Sinterklaas Journal.
External links