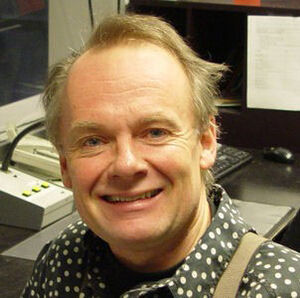 Per Christian Ellefsen is a Norwegian actor who provided the voice of Rizzo the Rat in En Muppet Julefortelling (The Muppet Christmas Carol).
He is best-known for playing the titular character in the award-winning Norwegian movie Elling and its two sequels, but has also played a number of roles in movies and TV series.
Other dubbing credits include Asterix in the Asterix movies (before Anders Hatlo took over the character in later movies), Hamm the piggy-bank in the first Toy Story movie, Honest John in Disney's Pinocchio and Z in Antz.