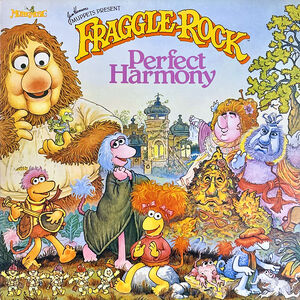 Fraggle Rock: Perfect Harmony was released in 1986 by Columbia Records. The album was produced by Don Gillis and Philip Balsam, and was available on both LP and cassette. The album featured songs from the first season of Fraggle Rock that were not previously released.
The album was reissued several years later by Columbia Records. The reissue of this album (like the reissued Fraggle Rock album), featured the album cover enclosed with a bright yellow frame.
Unlike the versions on Fraggle Rock and Music and Magic, the version of the "Fraggle Rock Theme" is the shortened version that is heard on the TV show (sans the Gorgs part).
This album was re-released as a part of the Fraggle Rockin': A Collection 3 CD box set released in 2007 by Koch Records.
Track listing
Side One
Side Two
Other releases
CT 40774 (Columbia cassette)
See also