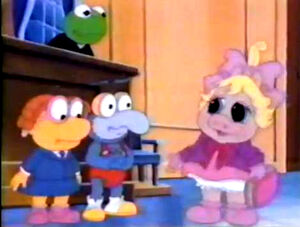 Perry Mason was a long-running TV series that aired on CBS from 1957 to 1966. Based on the equally long established series of detective novels by Erle Stanley Gardner, the show starred Raymond Burr as the titular defense attorney, whose courtroom theatrics and careful sleuthing resolved many murder cases. A major boast, often mocked in parodies or guest spots on comedy shows, was that Perry never lost a case (and apart from three known exceptions or so, he never did, and even those were usually either reversed or the client turned out to be an imposter). As with the books, all episode titles began "The Case of the..." and usually involved alliteration ("The Case of the Caretaker's Cat," "Shoplifter's Shoe," etc.)
Although there were other adaptations (in radio, film, and even a 1973 series with a different cast), it was Raymond Burr's portrayal of Perry Mason that became iconic (and moved Burr from character actor status to a major celebrity). A 1985 reunion movie, Perry Mason Returns, aired to high ratings, followed by a semi-regular movie series (similar to Columbo) on NBC for a total of twenty-five installments between 1986 and 1993. Even after Burr's death in 1993, the series continued (retitled A Perry Mason Mystery) with four more movies (with the same supporting cast and a guest lawyer asked by a pre-occupied, off-screen Perry to fill-in) through 1995.
References
Raymond Burr, visiting a stand-in Sesame Street on The Flip Wilson Show (October 15, 1970), uses flowery words to describe the show's purpose. Big Bird compliments him on speaking whatever language it is beautifully. Burr references Perry Mason by replying that "it's all those years in the courtroom. I never lost a case, you know."
In the fourth season Muppet Babies episode "Weirdo for the Prosecution," when Baby Gonzo is on trial, help arrives in the form of Baby Piggy as famous attorney "Piggy Mason" (who enters to a variation of the TV theme song). She is referred to as the greatest lawyer in the world, and she says she's never lost a case.
Connections