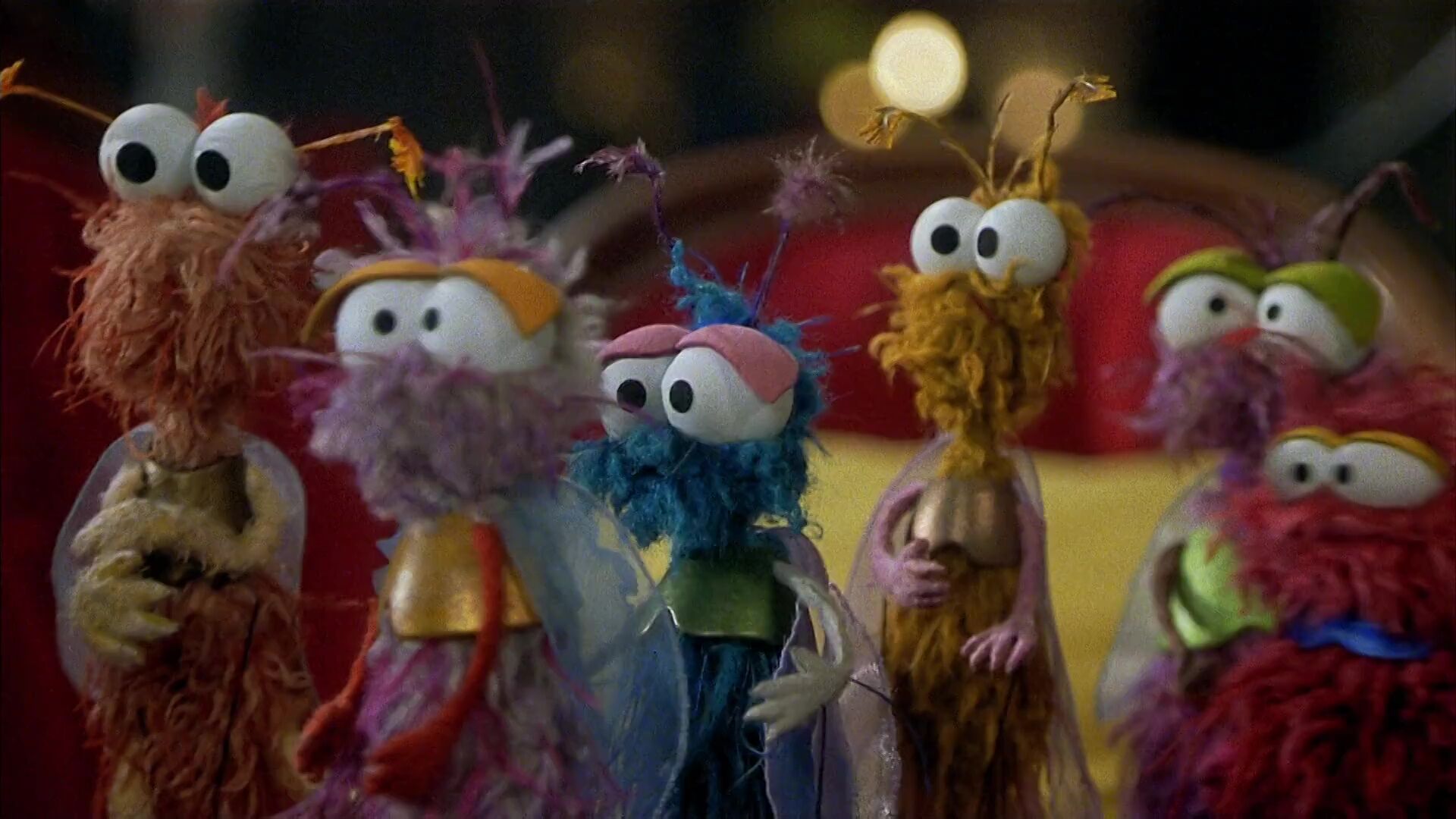 Template:Designer The Pesties are the six tiny henchbugs to Huxley in The Adventures of Elmo in Grouchland. According to the press kit, their names are M'Lady, Tanya, Lyle, Little Ricky, Howard and Sydney, but while the last three are named in the film (the red, orange, and blue ones specifically), the other blue one is referred to as Charlie. The colors for the remaining characters are lavender and tan.
They later made a cameo in Sesame Street 4-D Movie Magic as part of Oscar's polluted vision of Sesame Street, where they scurry through peoples legs in the theater.
The Pesties were performed by Kevin Clash, Fran Brill, Stephanie D'Abruzzo, Jerry Nelson, Marty Robinson and David Rudman.
Community content is available under
CC-BY-SA
unless otherwise noted.