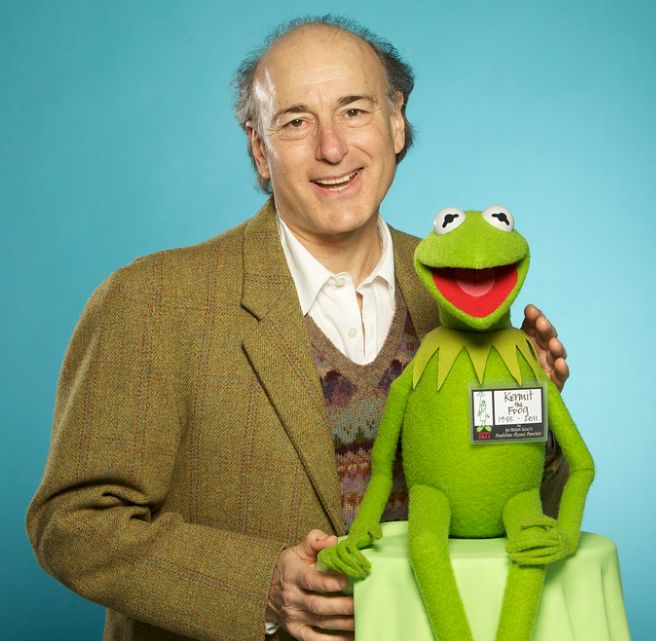 Peter Friedman (b. 1949) is an actor who puppeteered on The Muppet Show, appearing in five episodes in the first season and five more (one uncredited) during the show's third season. While he often performed minor roles (usually singing) and right-handing, his most notable performance on the series was as the Seven-foot-tall Talking Carrot who sang "I Am the Very Model of a Modern Major General" with Gilda Radner. He also spent a brief stint on Sesame Street during Season 8 and Season 9, as the back end of Mr. Snuffleupagus.[1]
Before and after his Muppet work, Friedman performed on Broadway in New York, understudying and playing supporting roles in such 70s productions as The Visit and Don Juan. He later played leading roles in 1998's Ragtime (receiving a Tony Award nomination for originating the part of Tateh) and the 2004 revival of Twelve Angry Men (as the bigoted Juror #10). TV work includes appearances on Miami Vice, Without a Trace, and Law & Order. Film credits include such semi-independent films as I Shot Andy Warhol and I'm Not Rappaport (with Walter Matthau).
Muppet Credits
Sources
External links
Community content is available under
CC-BY-SA
unless otherwise noted.