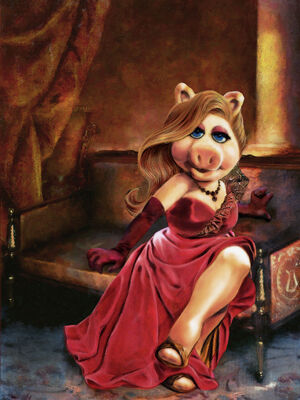 Peter Savieri is a freelance artist, puppeteer and filmmaker from Australia. His artwork has been highlighted numerous times on the fansite Tough Pigs.
He painted a portrait of Miss Piggy for The Muppets. It appears as one of the several seen while Kermit the Frog sings "Pictures in My Head," in his mansion. The portrait also appeared among the movie props on display at the El Capitan Theatre after the premiere of the film.[1]
He also contributed sketches and ideas for production designer Steve Saklad to improve the designs of Miss Piggy and Gonzo.
External links
Sources