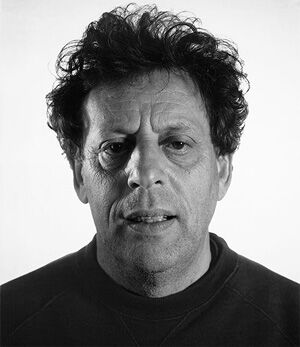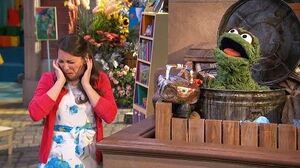 Philip Glass (b. 1937) is a composer of contemporary classical music. In 1979, he wrote a series of short vocal and instrumental pieces for Sesame Street called "Geometry of Circles."
Glass is most famously associated with the minimalist movement in music, although the majority of his work is more accurately described as theatre music written for the concert hall. In that capacity, he has written several operas, ballets, concerti, and symphonies, and has been nominated for an Academy Award for his film scores on three occasions.
His initial public recognition came in 1976 when he debuted the first of his portrait trilogy, Einstein on the Beach. He has since worked with a myriad of talented artists including David Bowie, using the rock star's music as a backdrop for two symphonies, and he has collaborated with world-renowned sitarist Ravi Shankar (Norah Jones's father) on several innovative projects. Linda Ronstadt served as vocalist for his chamber opera 1000 Airplanes on the Roof and the Songs from Liquid Days cycle (with lyrics by Paul Simon), and Evelyn Glennie performed in a recording of his Concerto Fantasy for Two Timpanists & Orchestra. His work for film and stage has been recorded by such ensembles as the Kronos Quartet, including his 1998 score written for 1931's Dracula.
References
External links
Community content is available under
CC-BY-SA
unless otherwise noted.