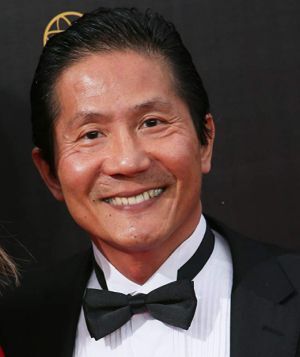 Philip Tan is an actor, stuntman, and occasional suit performer. He performed one of the gorillas in the Creature Shop-effects film George of the Jungle.
With a martial arts background, Tan made his film debut in 1980's The Fiendish Plot of Dr. Fu Manchu (with Peter Sellers), as one of the doctor's minions, and went on to a walk-on on Doctor Who, a running part on the short-lived soap opera Albion Market, and henchman roles in Indiana Jones and the Temple of Doom, The Wizard of Oz (as a wheeler, with other puppeteers and suit performers), and Batman. His first gorilla suit portrayal was in 1984's Greystoke, and later followed up with Congo and Tim Burton's Planet of the Apes.
Tan appeared in Tango & Cash (a gunman), China Cry (a larger role as villain Colonel Cheng, in addition to coordinating stunts), The Three Musketeers (another henchman), Lethal Weapon 4 (a waiter mistakenly caught by Chris Rock), Big Momma's House, and Kung Pow: Enter the Fist. TV appearances include Alias, Sliders, and Californication, plus stunt coordinating the "Bruce Lee Urkel" scenes on Family Matters. Stunt credits include doubling Ken Jeong in The Hangover and sequels, as well as Willow, 3 Ninjas, National Lampoon's Loaded Weapon 1, Rush Hour 3 (doubling a French assassin), Speed Racer (as a stunt ninja), and the second and third Pirates of the Caribbean movies.
External links
Community content is available under
CC-BY-SA
unless otherwise noted.