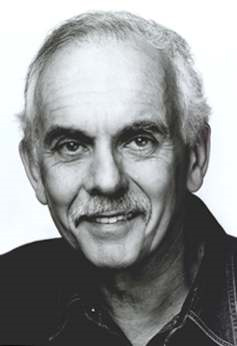 Phillip Hinton is a noted actor and voice artist working in Australia (although English-born and South African-raised) who supplied the voice of Teurac in three episodes of Farscape.
Around the age of 18, Hinton entered the acting profession (having had previous experience on the South African stage) and joined London's The Royal Shakespeare Company in 1963. In addition to his stage work, he performed on such British TV series as Z Cars. In 1975, Hinton moved to Australia, establishing himself as a radio actor and as part of the vocal stock company used by animation studio Air Programs International (and its successor, Burbank Films). Hinton lent his precise diction to animated adaptations of Mark Twain (Tom Sawyer and Huckleberry Finn), Charles Dickens (Tale of Two Cities, Great Expectations), Robert Louis Stevenson (Treasure Island and Dr. Jekyll and Mr. Hyde), and J. M. Barrie's Peter Pan, as well as Christmas specials like The Story of the First Christmas and The Little Drummer Boy.
As an on-camera actor, Hinton has appeared in a variety of Australian movie and television projects, such as the comedy film Clowning Around, and US/Aussie TV co-productions, including the mini-series The Thorn Birds: The Missing Years, an episode of the 1980s Mission: Impossible revival, and TV movies such as The Three Stooges and Dynasty: The Making of a Guilty Pleasure (as ABC chairman Leonard Goldenson).
External links