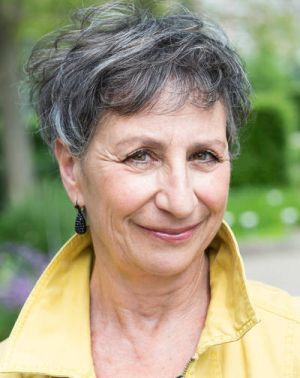 Pia Rosenbaum (b. 1954) is a Danish voice actress who dubbed Marjory the Trash Heap and others in Fragglerne, the Danishversion of Fraggle Rock.
Rosenbaum made her theater debut at the age of 12 in Fiddler on the Roof. In 1979 she graduated from The Danish National School of Theatre. She is mainly a theater actor and has appeared in many theaters around Denmark. In 1996, she began directing at various theaters. She have also written and directed TV children's series, and her TV and movie credits as an actress include Charly & Steffen, Nikolaj og Julie, and Nissernes Ø.
In 2009 she was nominated for the "Reumert" theater award for best actress in Oscar - og den lyserøde dame, Cecilie Stenspil, the Danish voice of Ojo, was also nominated in the same category.
In dubbing, Rosenbaum lent her voice to Edna Mode in The Incredibles and The Incredibles 2, Abuelita in Coco, Claire Higgins on the Netflix series The Worst Witch, and Julie Christie in Harry Potter and the Prisoner of Azkaban.
External links