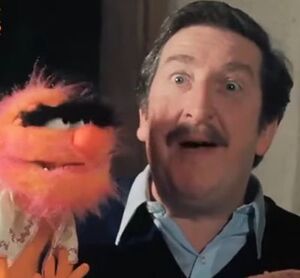 Pierre Tornade (1930-2012) was a French voice actor who played Statler, Link Hogthrob, various monsters, chorus singers, and other characters on Le Muppet Show (the French dub of The Muppet Show) and the French albums.
Tornade was best known for his work in several French animated features based on the Asterix comics, initially as Gaulish chief Vitalstatistix in the first three movies (1967-1976), and then as sidekick Obelix from Asterix Versus Caesar (1985) through every Asterix project until 2005.
Other animation voice credits included Averell Dalton in the French Lucky Luke TV series and movies, Friar Tuck in Disney's Robin Hood, and Paploo on The Ewoks. Screen credits included bit parts in the French-British co-productions Allez France! (with Richard Vernon) and The Night of the Generals (with Peter O'Toole and Omar Sharif).
External links