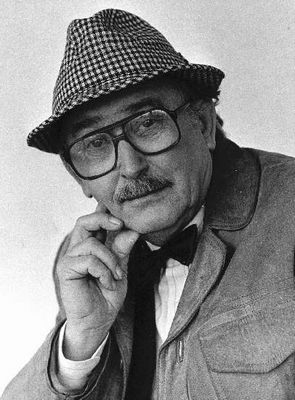 Piet Hendriks (December 13, 1918- April 6, 2000) was an actor and comedian who played Piet on Sesamstraat, the Dutch co-production of Sesame Street, from 1976 to 1984.
Piet was a grandfather figure to the Muppets. He had his own workshop, where he built and repaired things in his spare time. His sister Magda, played by Mieke Verstraete, was a part of the cast for a few seasons as well.
Along with Sien Diels and Annet van Heusden, Piet Hendriks was one of the original Sesamstraat actors from the first series in 1976. Before Sesamstraat, Hendriks played roles in various other kids shows, including a classic Dutch series Ja Zuster, Nee Zuster. The actor left Sesamstraat in 1984 due to a conflict with the director and Erik J. Meijer, who originally performed Pino from 1980. Lex Goudsmit took over the grandfather part. Record albums and cassettes featuring Hendriks were still available in stores for a long time.
Gallery
Community content is available under
CC-BY-SA
unless otherwise noted.