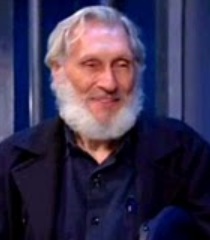 Pietro Mário is a Brazilian actor and voice actor who dubbed K. Edgar Singer and Animal in Muppets do Espaço (Muppets from Space)
Mário is perhaps best known for starring as the titular character of kids series Captain Hurricane (1965 to 1970), starting at age 26. The Three Stooges, Superman, and Zorro were shown as part of the program. The series is considered the "grandfather" of Brazilian children's television, but replaced by Vila Sésamo.
He has voiced characters such as Huckleberry Hound, Captain Caveman, Nigel Thornberry, Bosley in Charlie's Angels, Rafiki in The Lion King, Pete in Goof Troop, the king in Avatar, and Warwick Davis in Harry Potter and the Sorcerer's Stone.