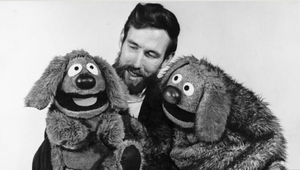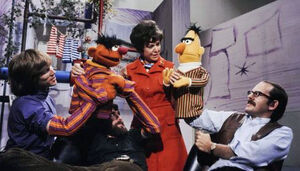 Pioneers of Television is a PBS series featuring "stories of the visionaries who shaped a fledgling medium with their creativity, foresight and wisdom." The program is narrated by Kelsey Grammer.
Jim Henson's early television work and the development of Sesame Street was featured in the second season, in the episode "Pioneers of Local Kids' TV." The episode first aired on local PBS stations on Tuesday, February 8, 2011; and is included on the "Pioneers of Television: Season 2" DVD as well as its own stand-alone DVD release.
Episode description:
"

Jim Henson, Willard Scott, and Fred Rogers are among the performers who started their careers in local TV. These three icons--and a dozen others--are featured in this episode that highlights the clowns, pirates, spacemen, and puppets who made local kids' TV memorable for a generation.

"
Other episodes in the series include "Pioneers of Late Night," "Pioneers of Sitcom," "Pioneers of Game Shows," "Pioneers of Variety," "Pioneers of Science Fiction," "Pioneers of Crime Dramas," and "Pioneers of Westerns."
Releases
External links