Written by
Gershon Kingsley
Date
1968
Publisher
Bourne Co.
"Popcorn" is a synthesized instrumental written and originally recorded by Gershon Kingsley. A 1972 cover version by Stan Free, recording under the name Hot Butter, was a Top 10 hit in the United States and Europe.
In a 2010 Muppet viral video, the Swedish Chef prepares popcorn shrimp (or tries to) while performing the song on various kitchen appliances. The video, titled "Pöpcørn," also provides captions as to what the Swedish Chef is saying (or tries to). During the captions, the caption writer admits they have no idea what the Chef is saying and just tried to write it down phonetically... and for that matter, can't even spell "phonetically".
Walt Disney Records released a digital single on July 5, 2010 of the chef's viral video.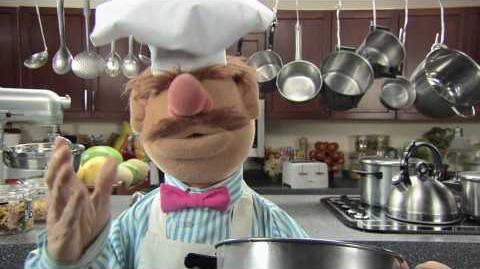 Community content is available under
CC-BY-SA
unless otherwise noted.