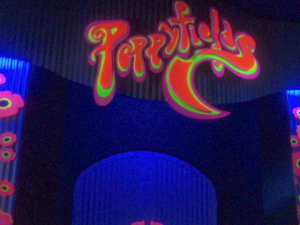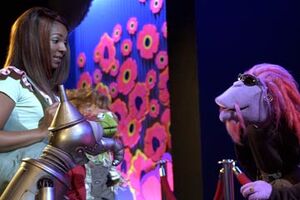 Poppyfields is the hottest nightclub in Oz. Featured in The Muppets' Wizard of Oz, it is a modern reworking of the deadly poppy field in L. Frank Baum's original novel. Poppyfields features blacklit, neon-colored signs and dim lighting to create an atmosphere of decadence. Clifford serves as bouncer, with The Electric Mayhem as house band.
The intoxicating poppies cause patrons to slumber, and many seem permanently trapped -- including Mulch, Zondra, and Zippety Zap.
Community content is available under
CC-BY-SA
unless otherwise noted.