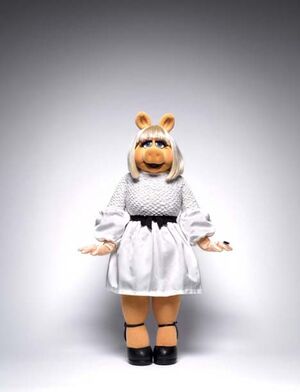 Prabal Gurung is a Nepalese American Fashion Designer based out of New York City whose clients include Oprah Winfrey, Michelle Obama and Demi Moore.
For a 2011 fashion spread in InStyle magazine, Gurung designed a belted dress in white duchesse silk for Miss Piggy. "I didn't want to dress Miss Piggy in anything that would take away from her bold personality so I went with a simple, classic dress and neutral color. The Empire waist really complements her figure."
In another interview Gurung was quoted as saying about dressing Piggy, "Fashion is about being able to enjoy the moment, and being able to have a sense of humor about it." When asked why she is still a style icon he resonded, "I think because she has a joie de vivre, and she's also very uncaring about anyone else. She's just perfectly comfortable in her own skin."[1]
Sources
External links