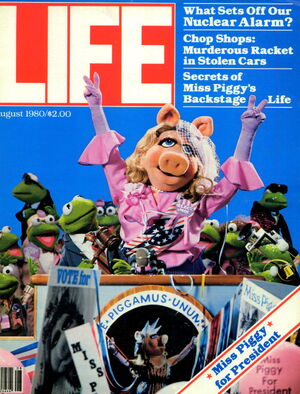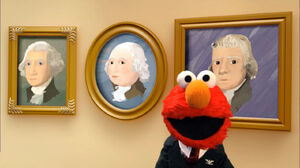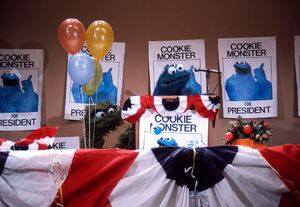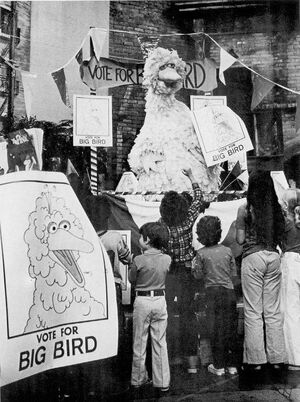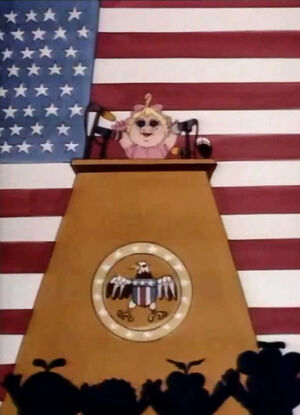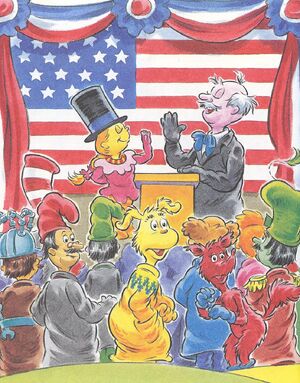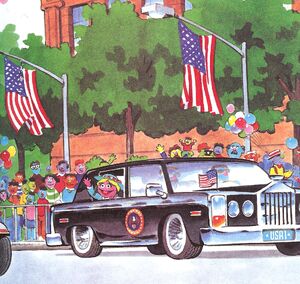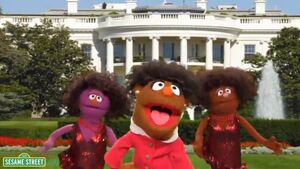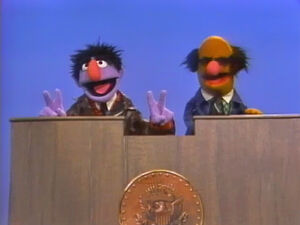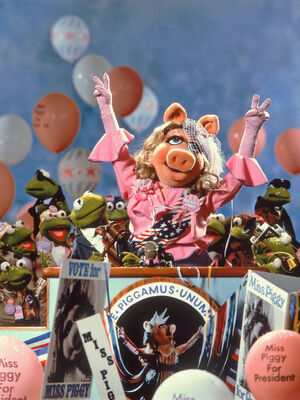 The President of the United States is the chief executive of the United States of America. The office of President was established upon the ratification of the US Constitution in 1789, and the President serves as chief executive and head of the executive branch of the United States government. The President is also designated as the Commander-in-Chief of the armed forces, and has powers to sign bills into law, grant pardons or reprieves, and appoint officers, ambassadors, and judges, amongst other powers. The White House is the official home and principal workplace of the President. To date, there have been forty-five individuals who have served forty-six presidencies; the current president, Joe Biden, took office on January 20, 2021.
Muppet Candidacy
The post of President has been a highly sought one since its inception. Candidates, in addition to politicians, generals, businessmen, lawyers, and other real-world figures, have included several fictional personages. From Pogo to Winnie the Pooh, colorful icons have tossed their hats into the rings, and the Muppets are no exception. The most notable candidates have been Big Bird and Miss Piggy.
Big Bird
Big Bird, average resident of Sesame Street, first ran for President in Episode 0797, and learned that being President is a big responsibility. The story was the kickoff for the show's Bicentennial celebration. Big Bird lost in that episode, despite having an elaborate campaign and even a presidential seal.
However, Big Bird's ambitions to become President were eventually fulfilled, albeit on a much smaller scale. In 1988, special elections were held for President of Sesame Place, with no age restrictions or pre-registration required. Big Bird was a leading candidate, with the slogan "Birds of a feather flock together." He faced stiff competition from Cookie Monster, Grover, Ernie, Bert, Prairie Dawn, and in an unprecedented attempt to launch a collective into office instead of an individual, the Honkers. Big Bird won, carrying 24% of the vote. Details of his administration and subsequent activities, and how much executive government a children's theme park would need anyway, remain undocumented. Back on the street, Big Bird later became an outspoken supporter of H. Ross Parrot.
Miss Piggy
In contrast to the unprepossessing, modest Big Bird, Miss Piggy has been far more open about her ambitions. In 1980, she graced the cover of LIFE magazine, openly announcing her intentions. Buttons were also distributed. Not long thereafter, a running storyline in the Muppet comic strip covered her campaign in great detail; Scooter served as manager. Though that bid was less than successful, Miss Piggy remained dedicated. In 1992, she again made a bid, facing off against Gonzo in a televised debate on Good Morning America.
It's possible that these ambitions may have occurred to Piggy in her formative years. The Muppet Babies episode "What Do You Want to Be When You Grow Up?," in a fantasy song sequence, depicted Baby Piggy as President (introduced by Baby Rowlf in Uncle Sam garb).
Many years later, appearing on The Last Leg in 2018, Piggy was asked if she was considering a run for the Presidency now that Oprah Winfrey was out. She responded, "Oh, no. No no no no. Politics is for people who are not good-looking or talented enough to make it in showbusiness."
Other Aspirants
The Bird and the Pig have not been alone in their politicking, however.
In 1999, pundit Gregory Freeman urged Kermit to run in earnest:
"An entire generation has grown up with Kermit the Frog. So why not run Kermit for president? With Miss Piggy by his side and Fozzy Bear [sic] as his campaign manager, he can't lose.[2]"
In 1981, The Muppet Show Fan Club Newsletter, Vol. 3, no. 2, revealed that students from Frost Intermediary School in Fairfax, Virginia had campaigned to draft Floyd Pepper to run for President, since "he could easily handle the job as leader instead of bass." Touched by the support, the newsletter presents Floyd's political views on the draft (he prefers bottled beer), education (he talks about his van), the ERA (Equal Rights Amendment, but Floyd things its Earned Riff Average for musicians), nasal spray, chewing gum, and foreign affairs: "I wouldn't mind bettering relations in this area but I prefer American chicks."
The "shifty-eyed" variant of Sam the Eagle Action Figure Series 8 by Palisades Toys includes a book titled Strategies for the All-American Campaign: Sam the Eagle 2004. Inside the book is a draft campaign speech, a list of "Important people to mention in speeche (sic)" (including Wayne and Wanda), and a "Note to self: Remember to select a running mate." Furthermore, one of Sam's stickers reads "Sam the Eagle 2004" has the slogans "honesty, integrity, patriotism" along the circular border of the sticker.
In the song "We Coulda," Biff states he and Sully could've ran for President of the United States had they not chosen to be construction workers. In his imagination, Biff is seen striking Richard Nixon's popular "V sign" pose.
Grover attempts to run for President in a 2016 video for Khan Academy. He learns about the Electoral College process, which is explained in "chickens," and he proceeds to his latest rally, planning to "wing it" in front of his chicken crowd.
List of Individual Presidents
Of those who have served as President since 1789, twenty-two have either been depicted, referenced, or in some cases, personally interacted or collaborated in Muppet projects. These office-holders are listed below, with the dates of their terms.
First Ladies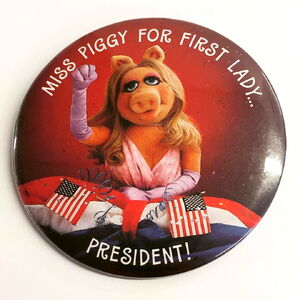 The First Lady of the United States is the unofficial title of the hostess of the White House. The following First Ladies have worked with the Muppets.
Presidential Candidates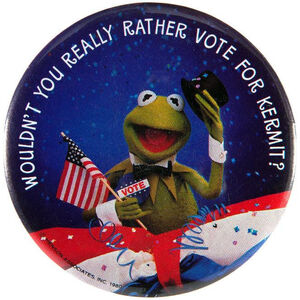 Several politicians who have announced their candidacies for president have also appeared with or been referenced by Muppets.
Group Appearances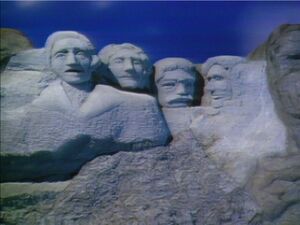 Mount Rushmore, featuring the likenesses of Washington, Jefferson, Lincoln, and Theodore Roosevelt, has been featured in multiple productions
In I Love Liberty, in addition to Fozzie Bear as John Adams and Kermit the Frog as Thomas Jefferson, Miss Piggy appeared dressed as first Washington and then Lincoln.
The first Great Moments in Elvis History sketch on Muppets Tonight featured Jefferson and Washington, along with John Hancock.
The closing gag of Muppets Tonight episode 103 showed Bill Clinton and Ronald Reagan (played by uncredited impersonators) as members of Billy Crystal's all-star band, detained by Bobo the Bear. Other members included Boris Yeltsin, Clint Eastwood, and Queen Elizabeth of England.
Animated portraits of George Washington, John Adams and Thomas Jefferson appear on President Elmo's office wall in the "President the Musical" segment of "Elmo the Musical."
Connections
The figure of President of the United States, whether a portrayal of a historical president or a wholly fictional creation, has been prominently featured in countless film and television productions over the decades. Several Presidential portrayers have also worked in Muppet/Henson productions.
As real presidents:
As fictional presidents:
See also
Sources