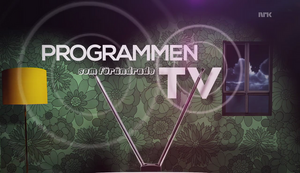 Programmen som förändrade TV (Shows that changed television) was a Swedish documentary series from 2012 that took a closer look at some of the television shows that created new standards for shows in its genre. Each of the eight episodes looked at a specific genre in television: reality, fiction, lifestyle, quiz shows, news/sports, talk shows, children/youth, and humor. The seventh episode, on children and youth shows, primarily focused on Sesame Street, MTV and Beverly Hills, 90210.
Joan Ganz Cooney and Lloyd Morrisett talked about how and why Sesame street was created. Carol-Lynn Parente talked about the puppeteers and what it takes to produce a show like Sesame Street.
Jeanette Steemers from the University of Westminister in London (Professor of Media and Communications and Co-Director of the Communications and Media Research Institute (CAMRI)) talked about the general impact a show like Sesame Street had on children and how it has affected more modern children's television.
Behind the scene clips of the recording of Homelamb were also shown between the various interviews.