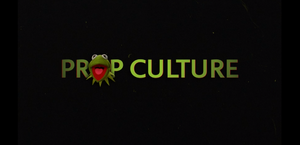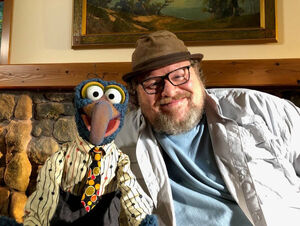 Prop Culture is a Disney+ original series premiering on the platform on May 1, 2020. The series, hosted by film historian and collector Daniel Lanigan, showcases props and other items from iconic Disney films.
The eighth episode focuses on The Muppet Movie and includes an encounter with Gonzo himself (and Dave Goelz). Other interviewees include Brian Henson, Drew Struzan, Calista Hendrickson, Amy Van Gilder, Joel Hodgson (who joins in the search for Fozzie's Studebaker), Brian Knott (son of special effects supervisor Robbie Knott), Barbara Miller (curator of Museum of the Moving Image), and Paul Williams.
Featured artifacts include Struzan's original poster artwork, Miss Piggy's period outfits for "Never Before, Never Again," and the El Sleezo Cafe signage. Clips from episode 208 of The Muppet Show and archival behind-the-scenes footage from the movie are featured as well.
The series was originally announced under the name Cinema Relics: Iconic Art of the Movies.[1][2]
Video
Sources
↑ Entertainment Weekly: Go inside Disney's secret archives with first look at new series Prop Culture, April 9, 2020.
Community content is available under
CC-BY-SA
unless otherwise noted.