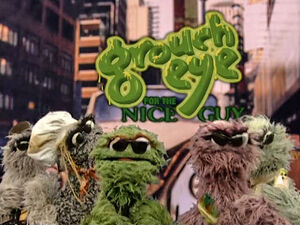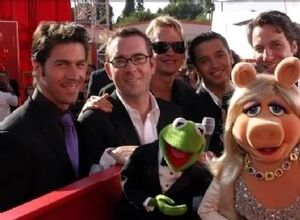 Queer Eye for the Straight Guy is a show in which a team of five gay men known collectively as the "Fab Five" perform a makeover on a person, usually a straight man, revamping his wardrobe, redecorating his home and offering advice on grooming, lifestyle and food.
The original cast of the show were interviewed by Kermit and Miss Piggy on the red carpet of the 2004 Emmy Awards Ceremony.
References
"Grouch Eye for the Nice Guy" first appeared in Sesame Street's Season 36 and featured the "Drab Five" led by Oscar the Grouch. In one segment, they give Bob a

grouchy makeover

to his protest. He's so upset, that he gets really grouchy and mad at Oscar and the other Grouches, who were performed by Martin P. Robinson, Joey Mazzarino, Kevin Clash and David Rudman. After a moment of venting which lends credit to the nature of the makeover, Bob starts to realize something: it's good to let go of your grouchy feelings sometimes. This, in turn, spells defeat for the Drab Five.
Notes
External links