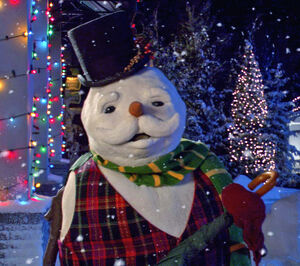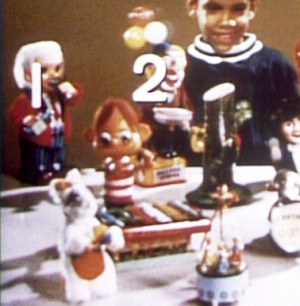 Rankin/Bass was an animation studio founded by Arthur Rankin Jr. and Jules Bass, best known for a series of seasonal holiday-themed specials. Many of these productions used a form of stop-motion animation called "Animagic," and used celebrities as narrators. Their best known specials, often based on popular songs, include Rudolph the Red-Nosed Reindeer, Santa Claus Is Coming to Town, Frosty the Snowman, and Here Comes Peter Cottontail. They also produced series starring King Kong and Smokey Bear. Later productions, with much of the animation outsourced to Japan, included the series ThunderCats, the feature The Last Unicorn, adaptations of J.R.R. Tolkien's The Hobbit and The Return of the King, and a musical adaptation of The King and I.
References
A wind-up toy of Pinocchio, from the Rankin-Bass series The New Adventures of Pinocchio, is seen in the 10 Baker Film.
In Elmo's Christmas Countdown Stiller the Elf's design being modeled on his voice actor (Ben Stiller) is based on the similar practice used in various Rankin/Bass Christmas specials. At one point in the special, he says he wants to be a dentist, an allusion to Hermey the elf's misfit desire in Rudolph the Red-Nosed Reindeer.
Connections
Walk-around versions of the Rudolph characters appear at SeaWorld parks during the holiday season, including Sesame Place.
External Links
Community content is available under
CC-BY-SA
unless otherwise noted.