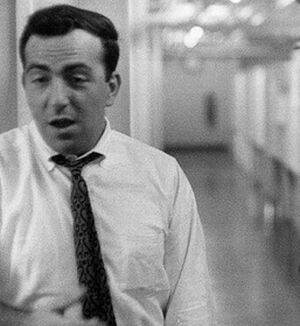 Ray Favata (b. 1924) is a New York-based animator who produced and directed the Billy Joe Jive series for Sesame Street. He also directed inserts about the dangers of crossing the street alone (First: Episode 1397) and toothpaste (First: Episode 1446).
Favata began his animation career at the commercial studio Tempo Productions. He was later recruited by Gene Deitch to Terrytoons, as part of an attempt to revitalize the studio with more stylized, modern designs. Favata directed the industrial film Depth Study (with character designs by Cliff Roberts) and storyboarded other projects. He later worked on the series Doug.
Community content is available under
CC-BY-SA
unless otherwise noted.