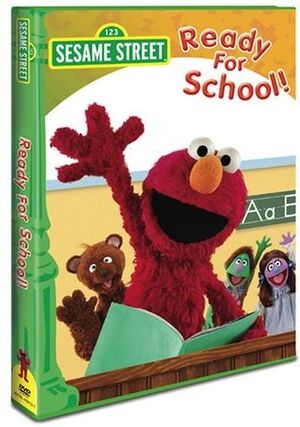 Ready for School! is a 2007 Sesame Street home video compilation consisting of the "street segments" from episodes 4112, 4093 and 4116.
In addition to the street scenes, the video consists of new material featuring Elmo and Baby Bear, with a new version of "Off to School" sung by Elmo. "School Rap" is also played at the end credits of the video, edited to only feature the animated portions.
Episode 4110 is also included as a special feature.
The DVD appeared as a special feature on the DVD, Making Friends.
Other Releases
See also