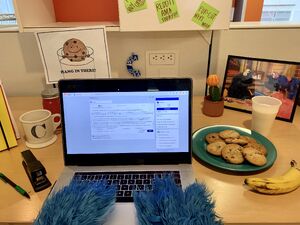 Reddit is a social media outlet for the aggregation of news, information sharing, and discussion. Registered users are permitted to vote up or down on posts and comments with the result of curating a feed of the most favored content. The site hosts a number of subreddits geared toward a specific topic that are monitored by their own community.
One popular group is the AMA subreddit which opens up a party to "Ask Me Anything" about their field. While anyone can host an AMA, many of them are endorsed by Reddit officially and feature guests who are usually verified by some authorized means such as a verified Twitter account.
AMAs
External links
Community content is available under
CC-BY-SA
unless otherwise noted.