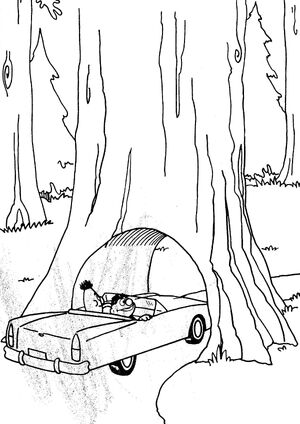 Redwood National Park is located along the coast of northern California in the United States. It includes four National and State parks, and covers 133,000 acres. Approximately 45% of all remaining Coastal Redwood trees are found there.
The Coastal Redwoods, also known as California redwood, giant redwood or Sequoias are long-lived evergreens, often living for 1200 - 1800 years and reaching up to 379 feet in height and 26 feet in diameter.
Bert and Ernie visit the park in the Sesame Street coloring book Let's Take a Trip!
External links