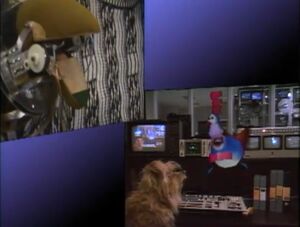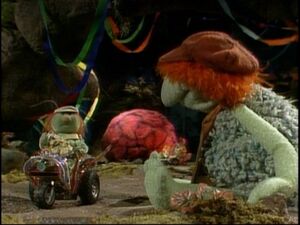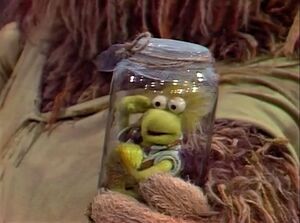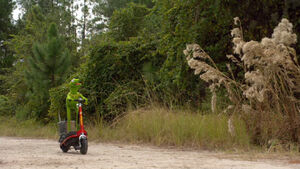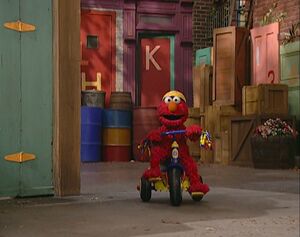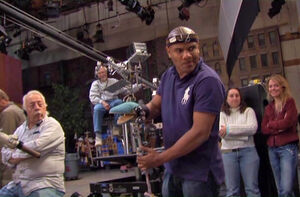 Muppets are almost always performed as traditional hand puppets. On some occasions, other techniques are used, including remote-controlled mechanisms. This is most commonly achieved by using a waldo, with increasing levels of complexity.
For characters performed almost exclusively in this manner (most often created by Jim Henson's Creature Shop), see the Creatures category.
Emmet Otter's Jug-Band Christmas
John Denver and the Muppets: A Rocky Mountain Holiday
Scooter riding away on bike during "Saying Goodbye".
The rats cooking scene
Kermit, sitting on a bar stool talking to Jenny, and on a park bench talking to Jenny
Waldo C. Graphic
Kermit sitting on a firetruck
Rizzo and other rats in various scenes
Wide shots of Kermit and Miss Piggy hanging upside down ("Love Led Us Here")
Rizzo dangling on a wheel
Kermit painting on a ladder
Gonzo riding the lawnmower
Rizzo being picked up by Hogan
Young Kermit and Croaker sitting on the road
Kermit riding his scooter
It's a Very Merry Muppet Christmas Movie
Wide shots of Kermit sitting on park benches and standing in Bitterman Plaza.
Wide shots of Gonzo playing the guitar on the park bench.
Cage-dancing Scooter.
Kermit, Fozzie and Walter sitting on toilets in Gonzo's plumbing stock room.
Walter during "Man or Muppet" (in an overhead shot) and "Life's a Happy Song" (standing on a stool), (on a bike).