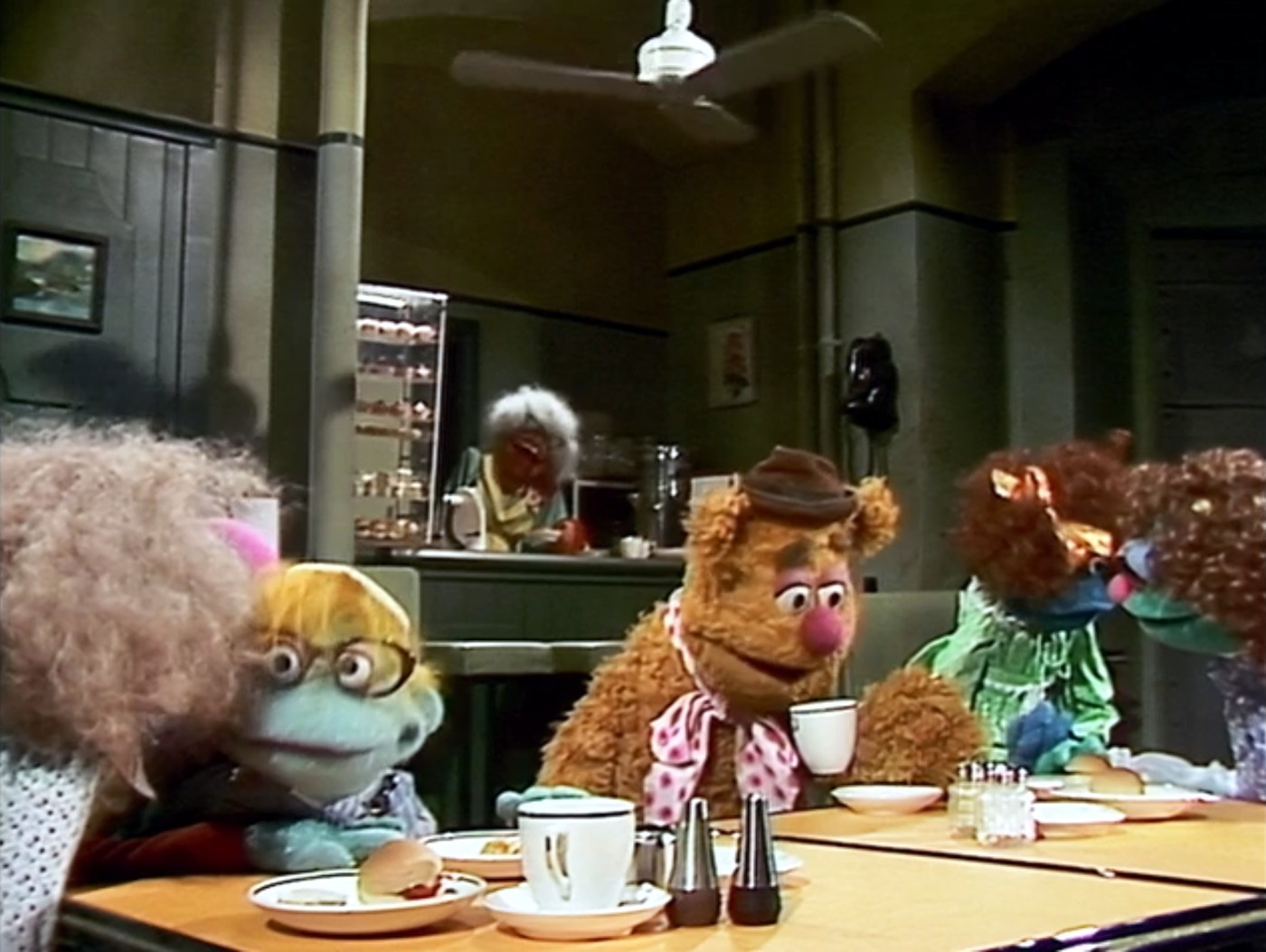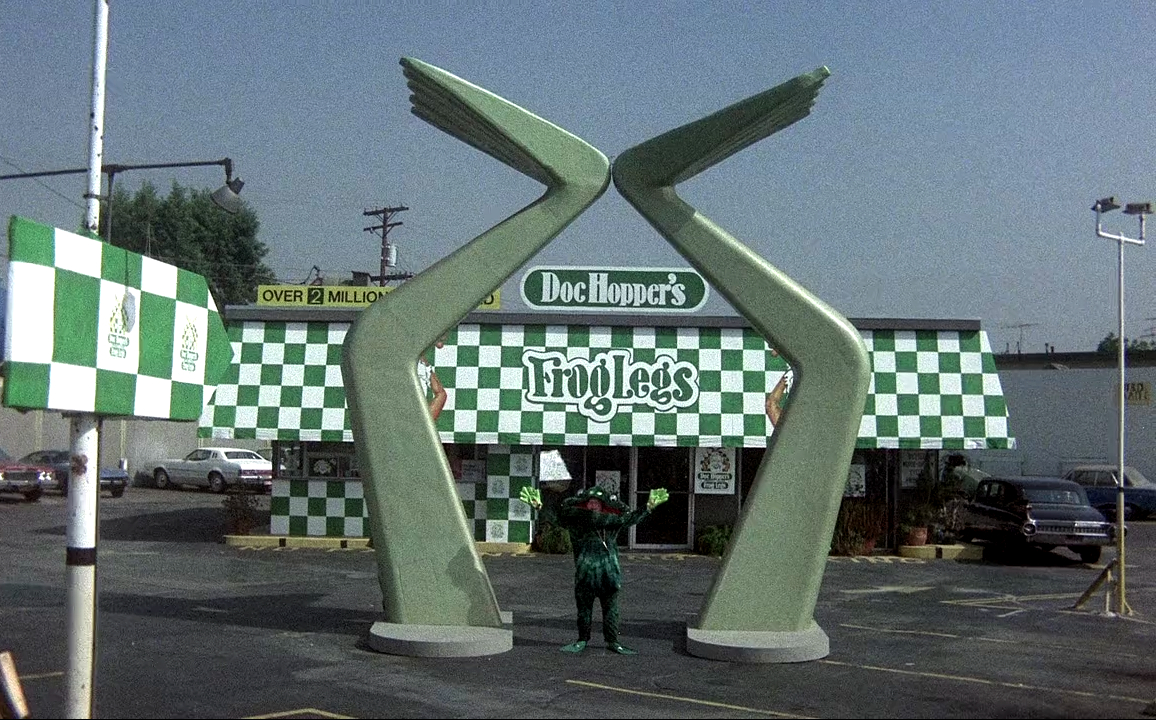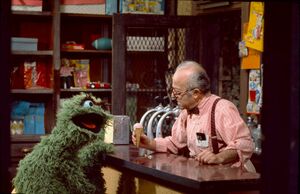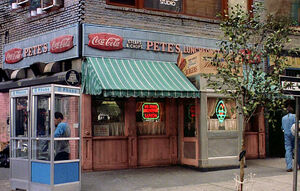 Restaurants and other places to eat seen in Muppet/Henson productions.
Restaurants
Owner: Mrs. Bluveridge: Staff: Jim Hawkins, Gonzo, Rizzo the Rat
Menu: Suckling potatoes, table scraps, rum
Owner: Aunt Em; Cook: Uncle Henry; Waitress: Dorothy Gale
Menu: French fries, burgers, general Midwest diner fare
Cook: The Swedish Chef; Staff: Gladys, Winny
Menu: Indescribable
Menu: Big hamburger, tomato surprise, alphabet soup, chicken sandwich, medium-rare 9
Owner: Doc Hopper
Menu: Frog legs, frog legs, frog legs so fine; see article for full list
Cook: Grouch Cook; Staff: Waitress, various Grouches
Menu: Tossed salad, spaghetti with apples and maple syrup, ham and donuts
Staff: Stanley, maitre d'
Menu: Steaks the price of an Oldsmobile, caviar, Champagne that tastes like ginger ale with enough sugar
Owner: evicted; Staff: greasy waiter; Entertainment: The El Sleezo Cuties, Fozzie Bear, pianist
Menu: More frog legs
Owners: Mr. Hooper, David, Mr. Handford, Alan: Staff: David, Gina, Gabi
Menu: Grilled cheese sandwiches, porridge, oatmeal, bird seed milkshakes
Menu: Live appetizers
"Owners:" Kermit the Frog, Fozzie Bear
Menu: Pepperoni pizza
Staff: Fozzie Bear and The Moopets
Owner/cook: Pete; Staff: Jenny, Kermit, Miss Piggy, Rizzo the Rat, Yolanda, Tatooey, Masterson, Chester
Menu: Yankee bean soup with spoon, tomatoes, hamburgers, hominy grits, etc.
Menu: Seagram's wine, Jim Henson's head on a platter
Owner: Doc Bullfrog; Entertainment: Alice Otter, Frogtown Jubilee Jug Band
Menu: Mashed potatoes
Owner: Vincent Sardi Jr.
Staff: a surly waiter; Entertainment: Rowlf (pianist)
Menu: The finest wine of Idaho
Bars & Nightclubs