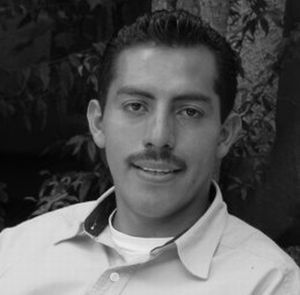 Ricardo Mendoza is a Mexican voice actor who has dubbed Oscar the Grouch and Baby Bear on Plaza Sésamo, Rosita's dad Ricardo in the resource video Talk, Listen, Connect: Changes, and Easy Pete in Los Muppets en la Isla del Tesoro (Muppet Treasure Island).
Mendoza has dubbed such actors as Sean Hayes in The Cat in the Hat and Win a Date with Tad Hamilton, Luke Wilson in Old School, Jason Lee in Stealing Harvard and Alvin and the Chipmunks, Paul Rudd on Friends, Carl Lumbly on Alias, and Ashton Kutcher on That '70s Show.
Animation roles include Courage the Cowardly Dog, Raphael in TMNT, Melman in Madagascar, Grendel in Beowulf, Devon in Quest for Camelot, Harry Osborne and Venom in Spider-Man, and Mr. Hankey on South Park. On camera, Mendoza has appeared in occasional bit parts on Eugenio Derbez' comedy series XHDRrbz and on the sitcom Vecinos, usually as policemen.
Community content is available under
CC-BY-SA
unless otherwise noted.