Written by
Jeff Moss
Date
1969
Publisher
Festival Attractions, Inc.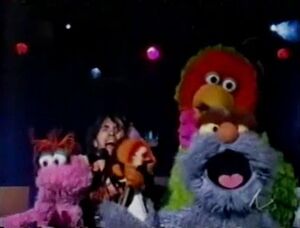 "Right in the Middle of My Face" is a song about the nose, eyes, and mouth that everybody has in the middle of their faces.
The song has been performed by:
Audio
Video
Publications
External linksEdit
Rough cut of Elmo's version, featuring a different music track and no sound effects. Posted by Robert Lyons, the animation cameraman for this segment.