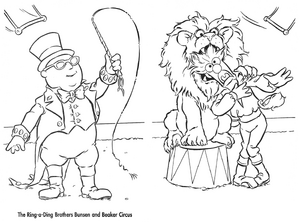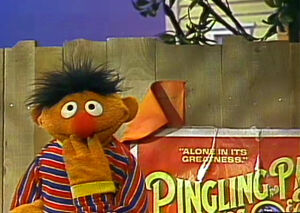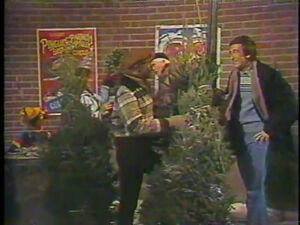 Ringling Bros. and Barnum & Bailey Circus was a world-renowned circus act, founded in 1919 with the merging of the companies owned by P. T. Barnum, James Anthony Bailey, and the Ringling Brothers. It has often been touted as "The Greatest Show on Earth", and operated for nearly one hundred years until its closure in 2017.
Appearances
References
In a Sesame Street sketch where Ernie sets up an apple stand, a poster on the fence behind him advertises the "Pingling Bros. and Parnum & Pailey Circus." The same poster can also be spotted during the second verse of the "True Blue Miracle" sequence and during when the gang walks out of the train station in Christmas Eve on Sesame Street.
Issue #21, September 1988 of the Muppet Babies comic book is titled "The Weirdest Show On Earth."
Connections
Fred Garbo was a replacement as chief bricklayer and a pre-show entertainer and understudied Tom Thumb in Barnum (1980-1982, Broadway)
Hugh Jackman portrayed Barnum in The Greatest Showman (2017 film)
Burt Lancaster played Barnum in Barnum (1986 TV movie)