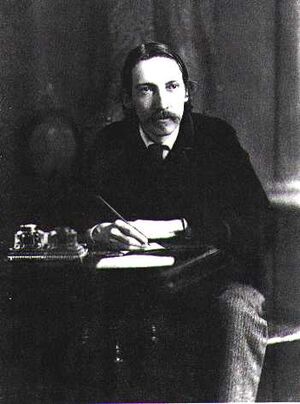 Robert Louis Stevenson (1850-1894) was a Scottish novelist, poet, and travel writer whose popular works included The Strange Case of Dr. Jekyll and Mr. Hyde, Kidnapped and The Wrong Box.
Stevenson's first achieved acclaim as a writer in 1883 with Treasure Island, an adventurous tale of pirates and buried treasure. The novel has been adapted many times, including the 1996 film Muppet Treasure Island. As a tribute to the author, a Muppet parrot named Stevenson helps the player through the Muppet Treasure Island CD-ROM game.
The title of a 1982 book, Kermit's Garden of Verses, is another reference to Stevenson -- in this case, his 1885 poetry collection, A Child's Garden of Verses.