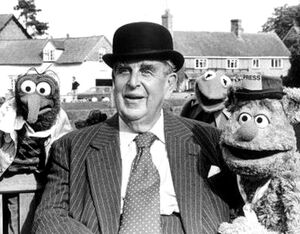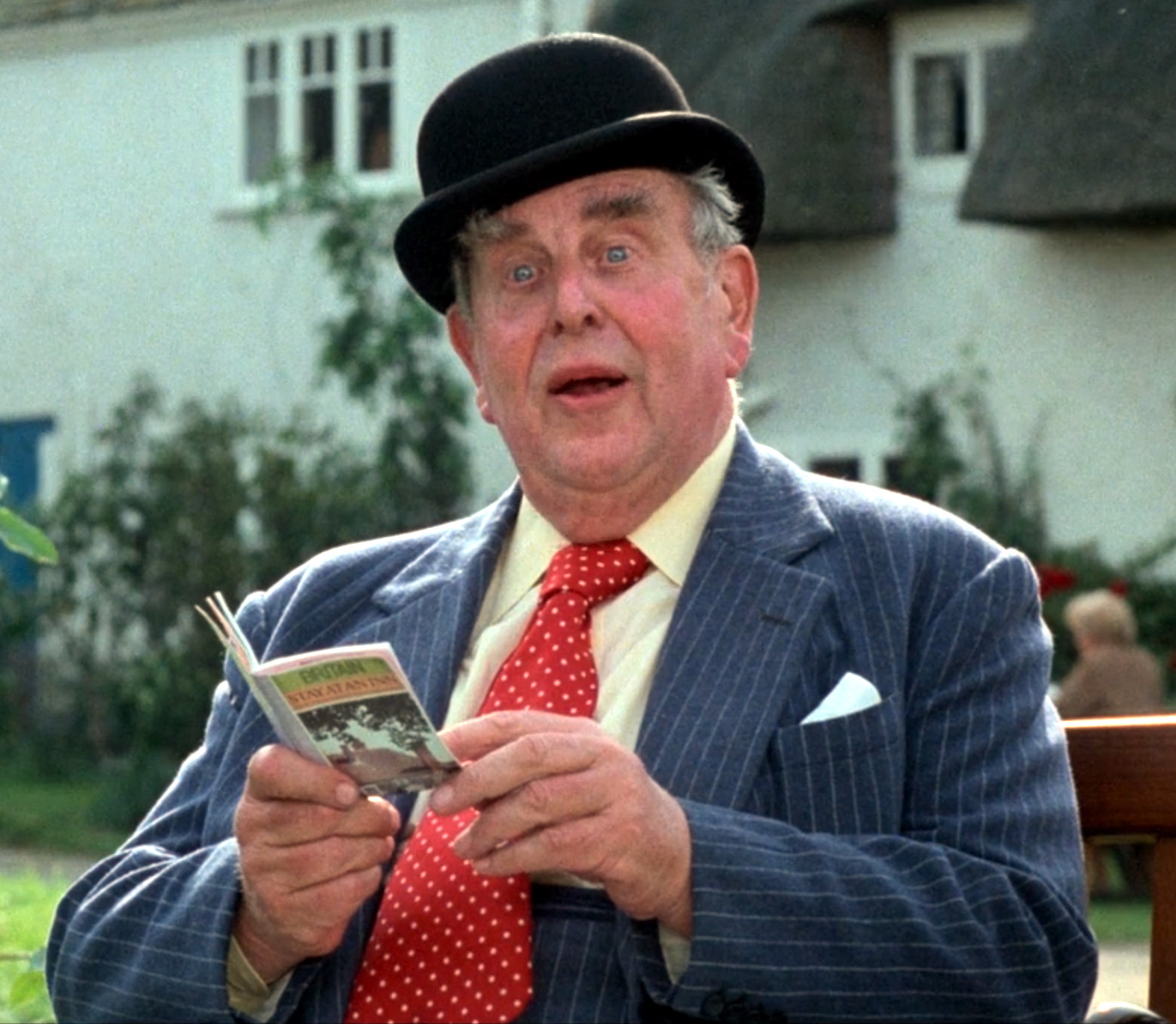 Robert Morley (1908-1992) was a British character actor and stage director who made a cameo appearance in The Great Muppet Caper as the gentleman who first greets Kermit, Fozzie, and Gonzo upon their arrival in London, and recommends the Happiness Hotel.
Often appearing in supporting roles, Morley was usually cast as a pompous English gentleman representing the Establishment. In his Movie Encyclopedia, film critic Leonard Maltin describes Morley as "recognizable by his ungainly bulk, bushy eyebrows, thick lips, and double chin... particularly effective when cast as a pompous windbag."
Morley was a versatile actor who, especially in his younger years, played roles as divergent as those of Louis XVI (Marie Antoinette, 1938), Oscar Wilde (1960) and Katherine Hepburn's missionary brother in The African Queen (1951). Morley personified the conservative Englishman in many comedy and caper films; in Those Magnificent Men in Their Flying Machines (1965), he portrayed a xenophobic publisher, who tartly noted that "the trouble with these international affairs is they always attract foreigners." His orotund voice also graced the Academy Award-winning short film The Dot and the Line.
In his later years, he was the spokesman for British Airways in American television commercials, a role referenced by his cameo in The Great Muppet Caper.
External links
Community content is available under
CC-BY-SA
unless otherwise noted.