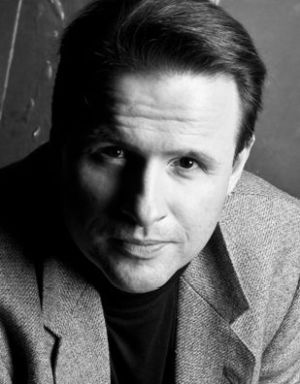 Robert Tondera (b. 1965) is a Polish voice actor who dubbed Rizzo the Rat in Muppety z Kosmosu (Muppets from Space). He also supplied additional voices on Niezwykłe przygody Berta i Erniego (Bert and Ernie's Great Adventures).
Tondera has lent his voice to many cartoons and video games, including dubs of Hanna-Barbera series (Top Cat, Huckleberry Hound, etc.), various Scooby-Doo series (usually as police), Looney Tunes, Donald Duck Presents (as Jiminy Cricket), Tiny Toon Adventures (Furrball and others), Spider-Man (Elektro), Phineas and Ferb (Lawrence Fletcher), and The Black Cauldron (the Horned King). Video games include the Gothic series, the Ratchet & Clank games (Captain Qwark), Mass Effect, and The Witcher.
In live-action films, Tondera dubbed Robert Sean Leonard in The Age of Innocence, David Morrissey in The Water Horse, Joe Morton in Batman v Superman: Dawn of Justice, Jason David Frank on Power Rangers Dino Thunder, and minor roles in Batman and Robin and The Shaggy Dog. On-camera, he was a regular on the soap opera Plebania ("Priests") as Father Mundek.
External links
Community content is available under
CC-BY-SA
unless otherwise noted.