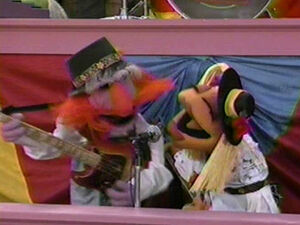 "Rockin' All Around the World" is performed by the Electric Mayhem, including guest performer Clifford, in The Muppets at Walt Disney World while they travel around the World Showcase at EPCOT.
Characters from Walt Disney World's "It's a Small World" attraction join the band at the end of the song. The ride's theme song is also referenced musically.
This song features Clifford's only appearance with the band.