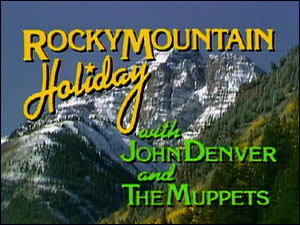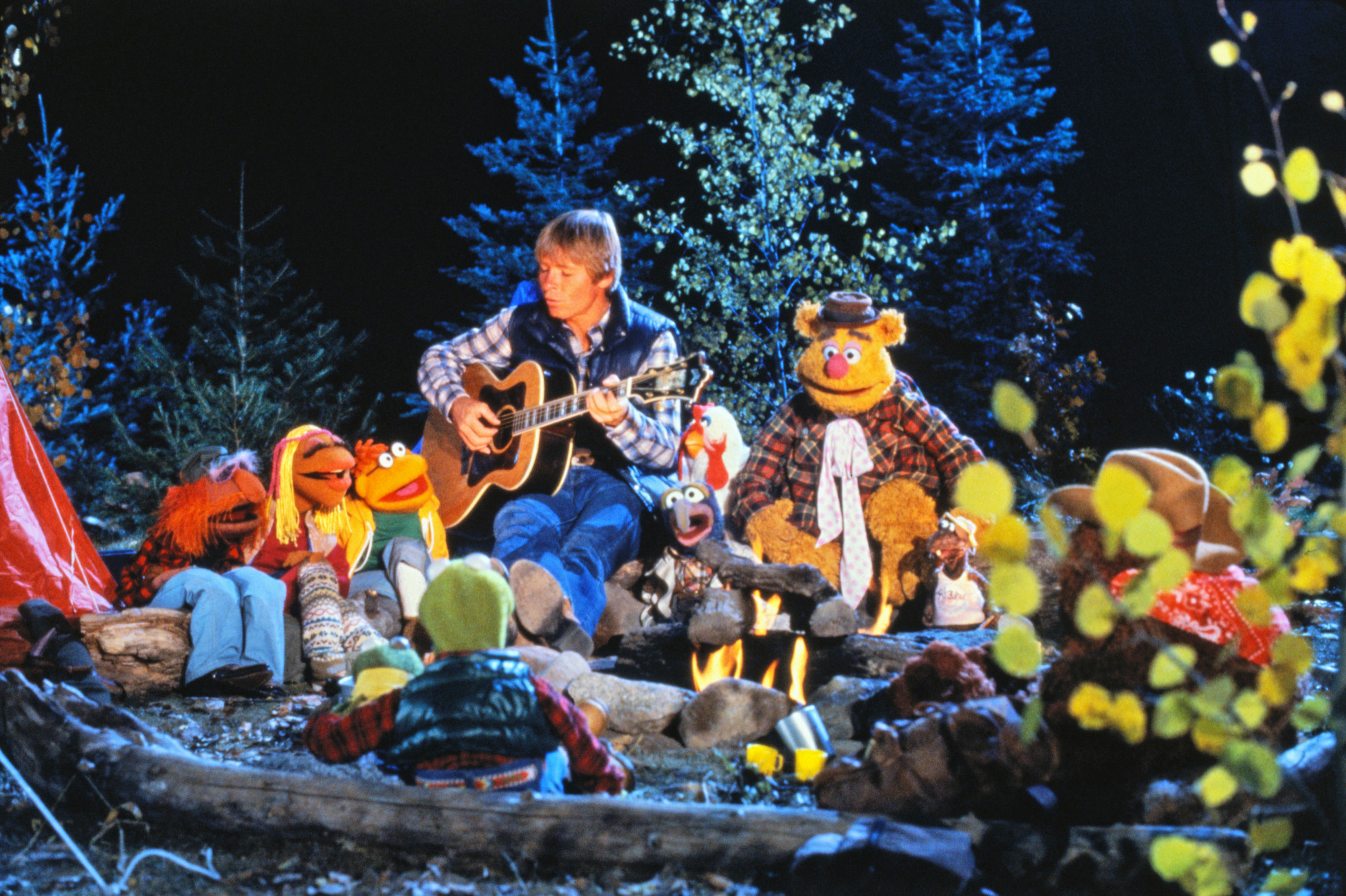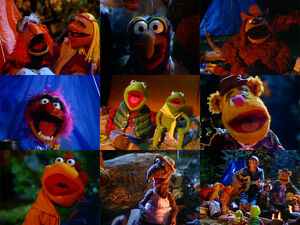 Rocky Mountain Holiday is a one-hour musical variety special featuring John Denver and the Muppets, which aired on ABC on May 12, 1983.
In the special, John and the Muppets go on a summer camping trip to the Rocky Mountains. The special begins with Denver and the Muppets singing "Hey Old Pal" before gathering their camping supplies. As they hike, they enjoy the Colorado scenery and mountain wildlife, share stories, sing songs, and reminisce about their fun experiences and misadventures on past camping trips.
Although Miss Piggy was unable to join the others for the trip, she appears in clips of past expeditions: in one, her bizarre arrival in the mountains with an orchestra and entourage prompts the Muppets to sing a humorous rendition of "She'll Be Coming 'Round the Mountain." In another, she and Denver ride on horseback and sing "Tumbling Tumbleweeds" and "Happy Trails."
Kermit and the other Muppets set up camp beside a lake with a view of the Rockies while Denver and Floyd Pepper go fishing and sing a duet rendition of "Gone Fishin'," with Muppet musician Zoot on sax. Robin the Frog, who feels discouraged because he's too small to help out, develops a special friendship with Denver, after Denver sings "Catch Another Butterfly". Meanwhile, Statler and Waldorf keep their distance from the campers and spy on them through binoculars.
As twilight approaches, the group gathers around the campfire for a sing-along, featuring the old standards "Home on the Range" and "Down by the Old Mill Stream," and Denver entertains the others with a story about a giant man-eating chicken, and singing "Grandma's Feather Bed" with Kermit.
A soundtrack album, also called Rocky Mountain Holiday, was released in 1983. It was nominated for a Grammy Award for "Best Recording for Children", but lost to E.T. the Extra-Terrestrial.
Songs that weren't featured on the soundtrack album include "It's in Every One of Us," "Cool An' Green An' Shady," and "Lovely Evening".
Production on the special began in mid-1982, with some outdoor shoots ("Cool An' Green An' Shady" and Rowlf's airplane ride) taking place in July. Further production took place that fall in September and October. Due to weather conditions, the nighttime campfire scenes were shot in an airplane hangar at the Aspen Airport.[1][2][3]
Characters
Credits
See also
Behind the scenes
Sources
External links