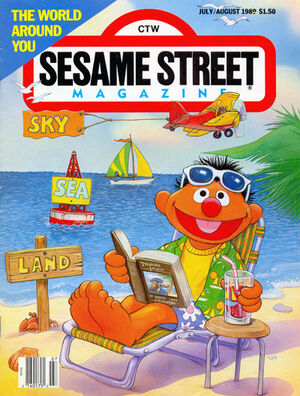 Ronald Lipking, also credited as Ron Lipking, is an illustrator who contributed to Sesame Street Magazine from 1985 until 1996, including cover art.
In the 1960s, Lipking had contributed to the underground comic Yellow Dog. For books, he illustrated Hugga Bunch titles, pop-ups based on Christmas carols, Hooked on Phonics materials, and books targeted at cat and dog owners.
He has designed products for Applause, often using licensed characters (including those from Sesame Street, as well as Disney characters and the Smurfs).
External links