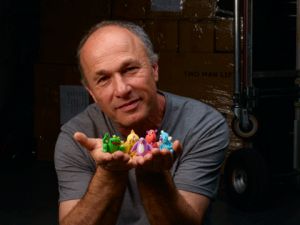 Rony Oren is an Israeli stop-motion animator, using clay. He produced, directed, and scripted 82 animated segments (30 seconds each) to Rechov Sumsum (the Israeli co-production of Sesame Street) between 1982 and 1985. Several of these were released in the United States of America as part of the Shalom Sesame series. Oren also contributed longer segments for the newer iteration of Rechov Sumsum in 2003.
Oren produced multiple clay animated series, notably Foxy Fables (based on Aesop's Fables and similar animal stories) which was dubbed into English. He also created Tales of a Wise King, based on stories and legends of King Solomon.
External links
Community content is available under
CC-BY-SA
unless otherwise noted.