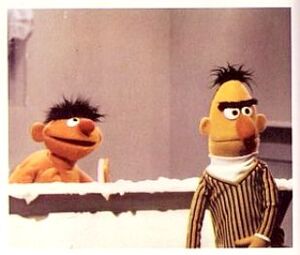 Rosie is the name of Ernie's bathtub.
When Bert asks why Ernie named his bathtub Rosie, Ernie explains that every time he takes a bath, he leaves a ring around Rosie, referencing the popular nursery rhyme "Ring Around the Rosie."
Rosie makes a rare print appearance in the 1982 book A Sesame Street Christmas, with her name appearing on the side.