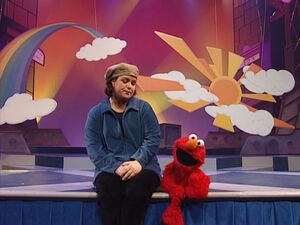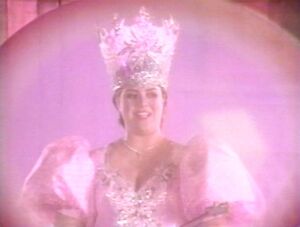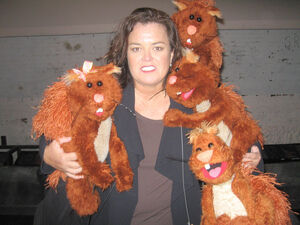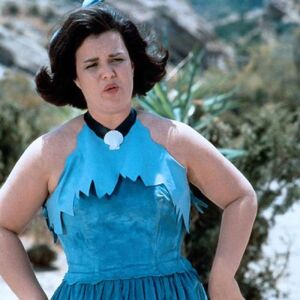 Rosie O'Donnell (b. 1962) is a comedian, actress and talk show host. She appeared in supporting roles in a number of films in the early '90s, including A League of Their Own with Geena Davis in 1992, Sleepless in Seattle (1993), and The Flinstones (1994). She achieved national fame as the host of The Rosie O'Donnell Show, a popular daytime talk show that aired from 1996 to 2002, as well as for a stint co-hosting on The View with Barbara Walters. She has also appeared on Broadway in Grease, Fiddler on the Roof, and the Dr. Seuss inspired Seussical.
In 1996, O'Donnell helped to promote the craze of Tickle Me Elmo and continued to do so on The View with T.M.X. Elmo in 2006.
Muppet/Henson Credits
Elmo appears on her 1999 Christmas album, A Rosie Christmas, singing "Do You Hear What I Hear."
Abby Cadabby met Rosie O'Donnell's adopted child Vivi for a segment of The View.
External links