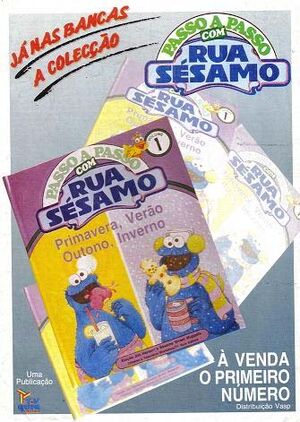 A series of books based on Rua Sésamo, the Portuguese co-production of Sesame Street. The books feature Rua Sésamo characters Ferrão and Poupas, along with the American cast of Sesame Street.
In 1989 Distri Editora published a series which were adapted by RBA around 2003.
There were several sets published by RBA Collections. They still publish the books along with DVD's. Each book has one that fits the story. They are similar to the Spanish version, although the Muppet inserts are from Rua Sésamo.
External links