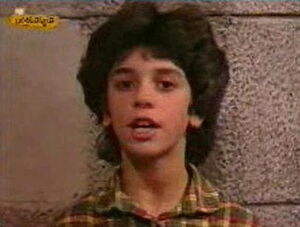 Ruth was a character from Barrio Sésamo, the Spanish version of Sesame Street.
She was a human, child character who appeared in the second period of the series, from 1983 to 1987. She interacted with human-size muppets Espinete and Don Pimpón.
Ruth was the on-screen daughter of other human characters, Antonio and Matilde, and she had a brother, Roberto.
Although Matilde owned a café which specialized in ice cold refreshments, horchata, Ruth did not show an especially obsessive behavior towards horchatas (like Cookie Monster did towards cookies, for instance).
Behind the Scenes
The child actress playing Ruth, Ruth Gabriel, reappeared in 1994 as a young actress in an Award-winning Spanish movie, Días Contados, after seven years without a single public appearance. This caused a public revival of interest in the character she had played in the mid-1980s on Barrio Sésamo in Spain.
Community content is available under
CC-BY-SA
unless otherwise noted.