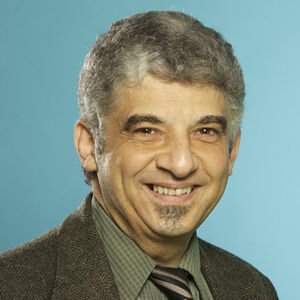 Sal Denaro is a designer, sculptor, and illustrator who worked at the Muppet Workshop from 1977 until 1980, initially working directly with Don Sahlin.
His duties during that time included work on The Muppet Show, where he helped to initiate and direct the foam latex casting department (making it easier to duplicate or repair Miss Piggy and others), and created prototypes and puppets for The Muppet Movie (including a character who would become the Blustering Bellowpane Monster) and The Dark Crystal.
Denaro's other accomplishments include assisting Martin P. Robinson in the fabrication of Audrey II for Little Shop of Horrors and rebuilding Burr Tillstrom's characters Kukla, Ollie, and Beulah the witch for the Broadway show Side by Side by Sondheim.
External links