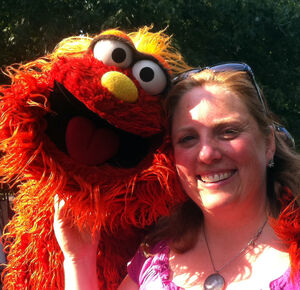 Sara Sweetman is director of education for the Guiding Education in Math and Science Network (known as GEMS-NET) at the University of Rhode Island, who appeared on Sesame Street with Murray, to explain science concepts.
Sweetman said: "I never aspired to be an actor. It's not my forte. My forte is teaching youngsters and teaching teachers how to build their science lessons on an inquiry-based model. I was on hand for the filming to ensure that the science was covered accurately when the education content producer and a writer asked me to jump into a scene."
Segments include Sweetman, Murray, and students from New York public schools. They were shot in June at the New York Hall of Science, the Liberty Science Museum, P.S. 138 Brooklyn, and Central Park.
External links