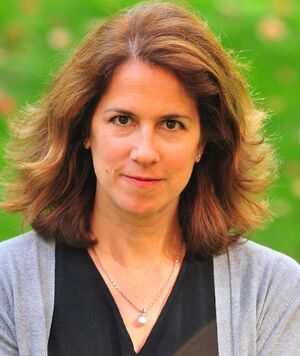 Sarah Albee is the author of many Sesame Street books, as well as those. She also wrote the script for the audio release Elmo and the Orchestra. She has written under various pen names, including Constance Allen, Catherine Lukas, and Catherine Samuel.
She also worked as an editor for the print division of Sesame Street, during which time her supervisor ruled that editors must use pseudonyms when writing, so her earliest Sesame titles were as Constance Allen.[1] Her first book title appearing under her own name was Big Bird at Bat in 1995, and would alternate with the pen names thereafter.
In addition to the books listed below, Albee also contributed to the Elmo's Neighborhood and Sesame Street ABCs series.
Albee has written books for other franchises including Winnie the Pooh, Little Animal Adventures, and many Nickelodeon shows (Blue's Clues, SpongeBob SquarePants, Dora the Explorer, Little Bill, and The Fairly OddParents).
Books
External links
Sources