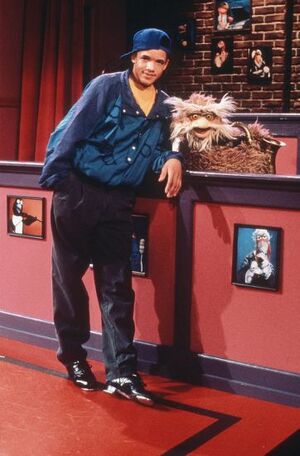 Savion Glover (b. 1973) played Savion on Sesame Street from 1989 to 1995. He also choreographed the remake of "A New Way to Walk" for Sesame Street Jam: A Musical Celebration.
Glover is best known as a tap dancer, and won a Tony for choreographing the Broadway show Bring in 'da Noise, Bring in 'da Funk. He has also choreographed and co-starred in Spike Lee's 2000 film Bamboozled.
He was nominated in 1994 by the Young Artist Awards for "Outstanding Youth Host in a TV Magazine, News or Variety Show".
He choreographed the ten time-Tony Award nominated revival of the musical Shuffle Along, and later in 2016, the year of its debut, joined its cast.
Notes
External links