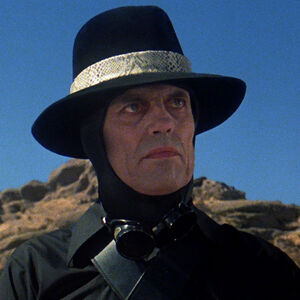 Scott Walker (1922-1988) was an actor who played Snake Walker, the hired frog killer, in The Muppet Movie.
A frequent TV bit player in the 1970s, Walker was largely cast as thugs, hoods, guards, and gunmen in assorted crime shows and Westerns, including The Rockford Files, Gunsmoke, Baretta, Cannon, Bonanza, and Mission: Impossible. Films included more Westerns (High Plains Drifter with Clint Eastwood, Cahill: United States Marshal with John Wayne, Dirty Little Billy) as well as The Hindenburg (a Gestapo officer) and Doc Savage: The Man of Bronze.
See also
External links
Community content is available under
CC-BY-SA
unless otherwise noted.